A recurrent inquiry from traveling patients is if they should remove all of their teeth to have implants placed and screw a new denture.
In this article, we will go through the case of our patient from the United States. He wanted to keep his teeth, but the dentist's diagnosis was unfavorable. When he came to us, we created a customized rehabilitation treatment to restore function and aesthetics.
Treatment plan
After diagnosing the state of our patient's mouth, we proposed a plan that would provide the expected results. However, it would require some time. What procedures were involved?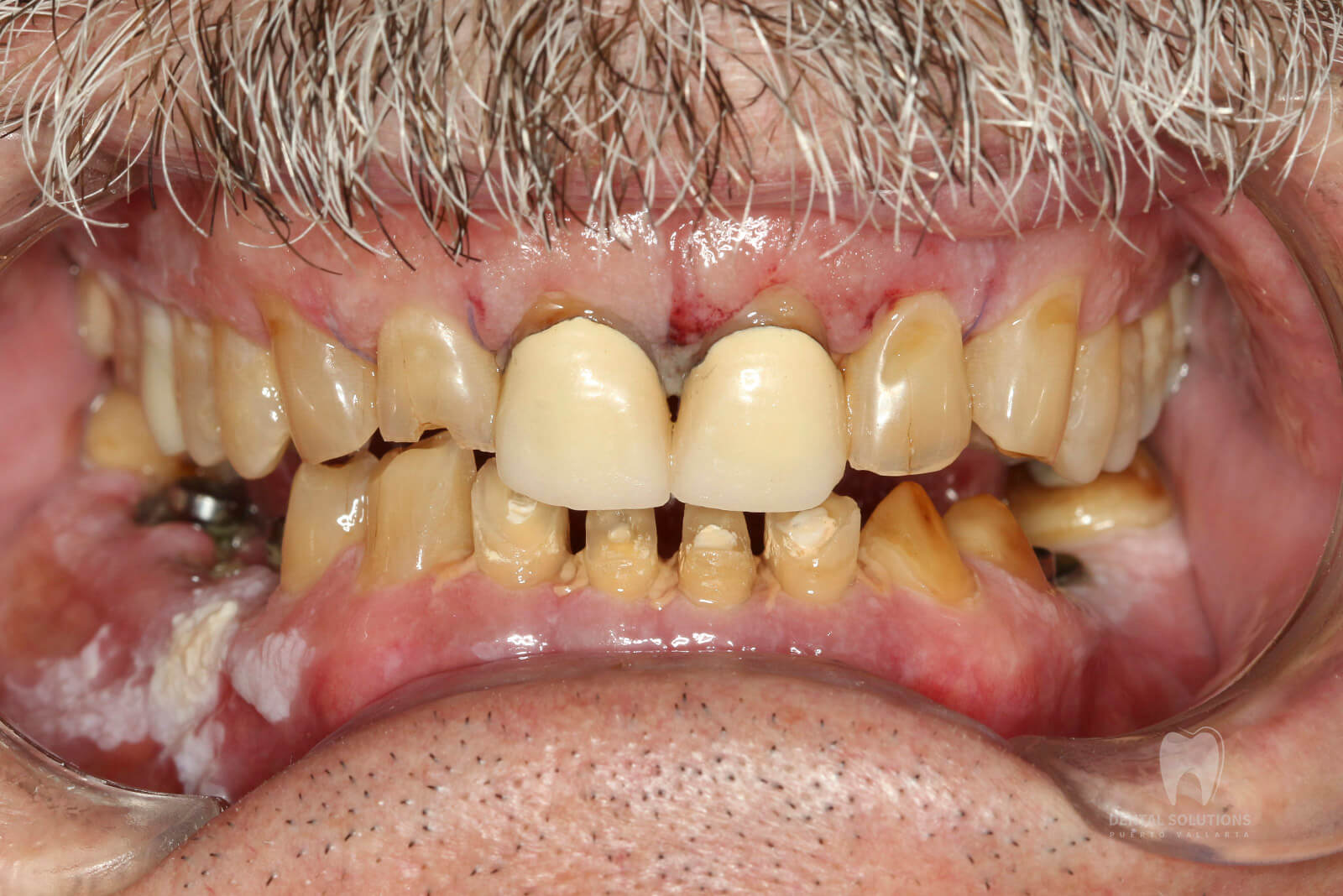 Root canals for 4 of his lower teeth.
Crown extensions all over the lower anterior and posterior sectors.
Four lower dental implants.
Provisional crowns and bridges (few months).
Crowns and bridges over implants.
To perform each phase, our patient had to plan two trips between 4 to 6 months. Each for a 3-week stay.
Process
In the first phase, we placed 4 lower posterior implants (two left, two right); crown enlargements to regain the dental structure and the root canals.
We reconstructed the anterior teeth and placed long-term provisional dental crowns. A few days later, we made bite-balancing adjustments.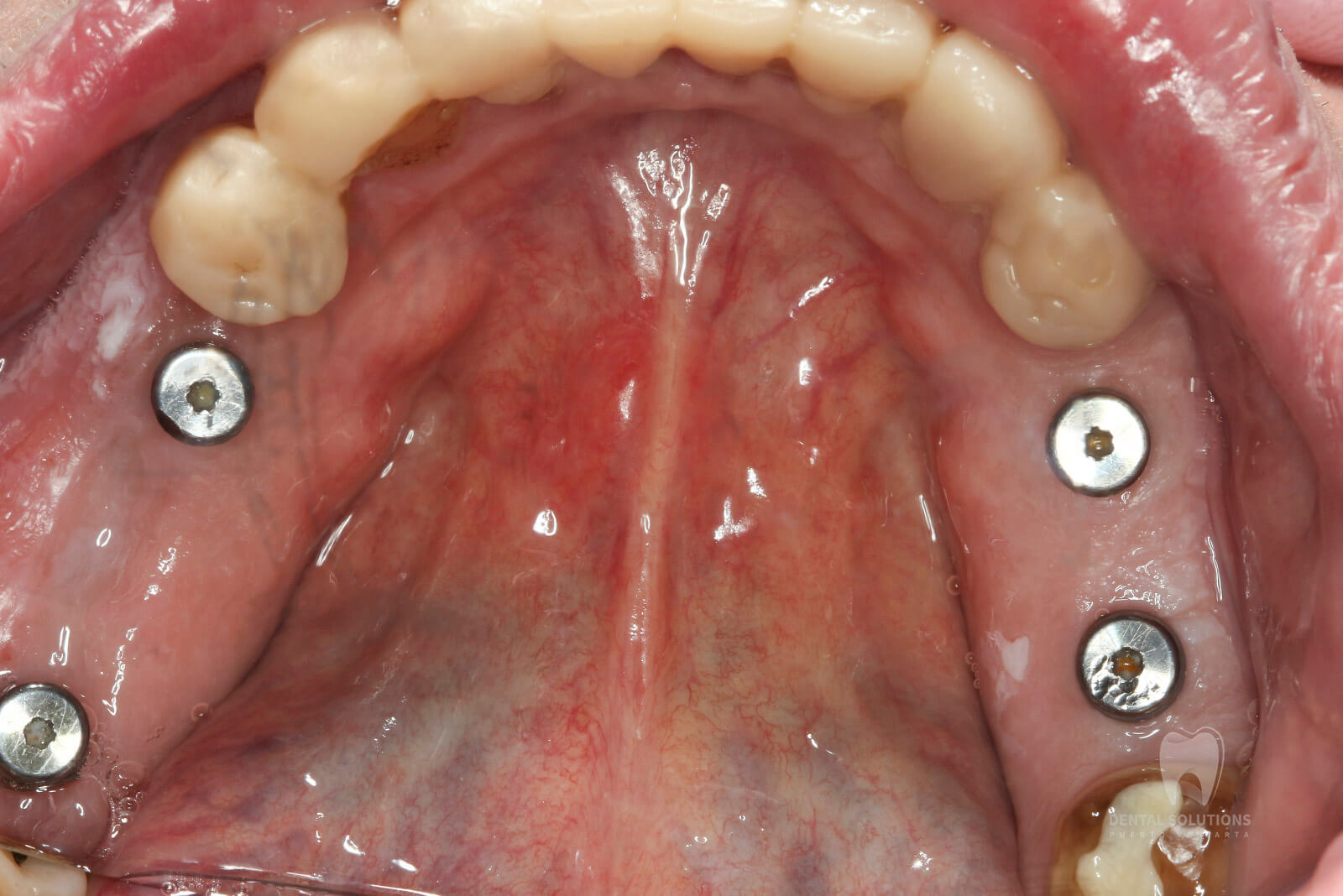 Follow up
Our patient returned to his hometown, and we kept in touch by e-mail, phone calls, and messages. He didn't experience any discomfort.
After a few months, our patient returned to our clinic for his permanent restorations. The process took approximately two weeks, plus a few days, to balance his new bite.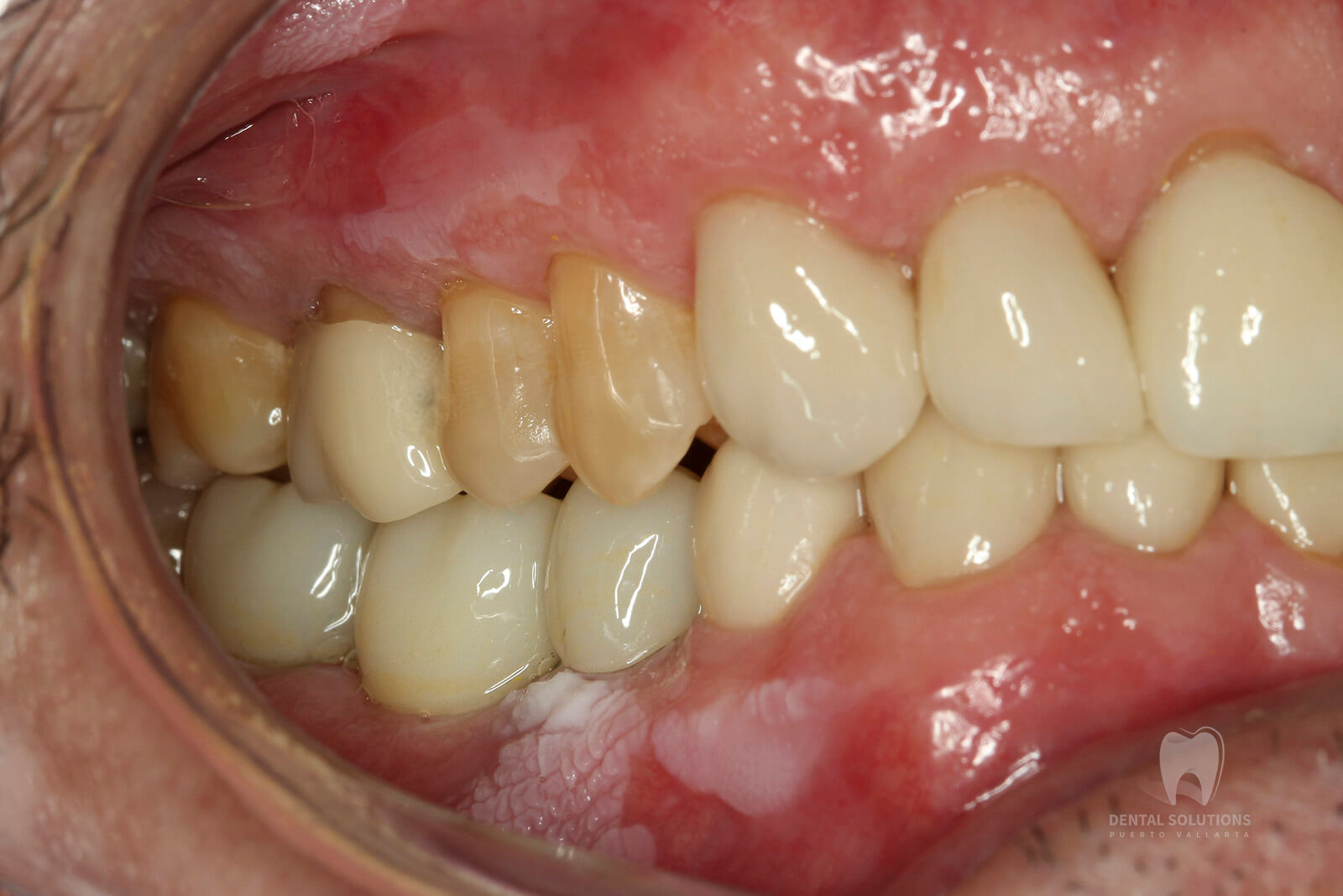 Conclusion: successful treatment
The patient kept most of his teeth. We restored their function and looks.
The result was successful for two key reasons: our patient's good disposition, following our instructions for post-surgery maintenance and aftercare, and our specialist's work.
Extractions and implant colocations are not the only solutions to a mouth in poor condition. A diagnosis and treatment plan is indispensable to obtaining the best results in returning aesthetics and function. Contact us to get a tailored-made plan.