We hear a lot about extractions and surgery in dentistry, and people often think that they are the same thing when, in fact, they are very different things. Performing surgical procedures take a specialist: the maxillofacial surgeon.
Difference between a dentist and a maxillofacial surgeon
Dentistry is a broad medical field that focuses on oral care, and within, many other specialties manage specific issues: orthodontics, endodontics, pediatric dentistry, and, of course, maxillofacial surgery, among others. These specialties have similarities, but more important are their differences and the specific cases each can treat.
We could say that a dentist is a general practitioner within their area, a doctor specializing in overall oral health. They are the first line of medical care when you experience oro-dental issues, and depending on the type of health problem, they can treat you directly or refer you to a specific specialist.
Maxillofacial surgery is an advanced specialty of dentistry and surgery that treats a wide range of diseases, injuries, and conditions involving the head, neck, mouth, jaw, and face. Besides a general dental school education, a maxillofacial surgeon has education in general medicine, surgery procedures, critical care, and anesthesia management, among other things.
What does a maxillofacial surgeon do?
Maxillofacial surgeons are professional dentists with further specialized training, certified to perform oral and jaw surgery and to manage health issues in the maxillofacial area. Some of the most common conditions they treat and procedures they perform are:
Maxillofacial pain
Maxillofacial trauma
Mouth and face pathologies
Jaw structure conditions
Head and neck pathology
Dental and facial infections
General tooth extractions
Impacted wisdom teeth
Dentoalveolar trauma
Dentoalveolar surgery
Dental surgery complications
Bone/soft tissue grafting
Exposure and bond for orthodontics
Reconstructing surgeries
Cleft lip and or palate and craniofacial surgery
They are also qualified to carry on other procedures not related to oral health, such as facial cosmetic surgery and other non-surgical cosmetic procedures.
When should I visit the maxillofacial surgeon?
Usually, patients get to the maxillofacial surgeon through a referral from their general dentist or physician, which is an ideal scenario to optimize medical care and results. But a referral is not always necessary if you experience symptoms of any of the conditions mentioned above, health issues involving the maxillofacial area, or if you already received a diagnosis from another medical doctor, it might be a good time to visit the maxillofacial surgeon. 
Maxillofacial surgery specialist in Puerto Vallarta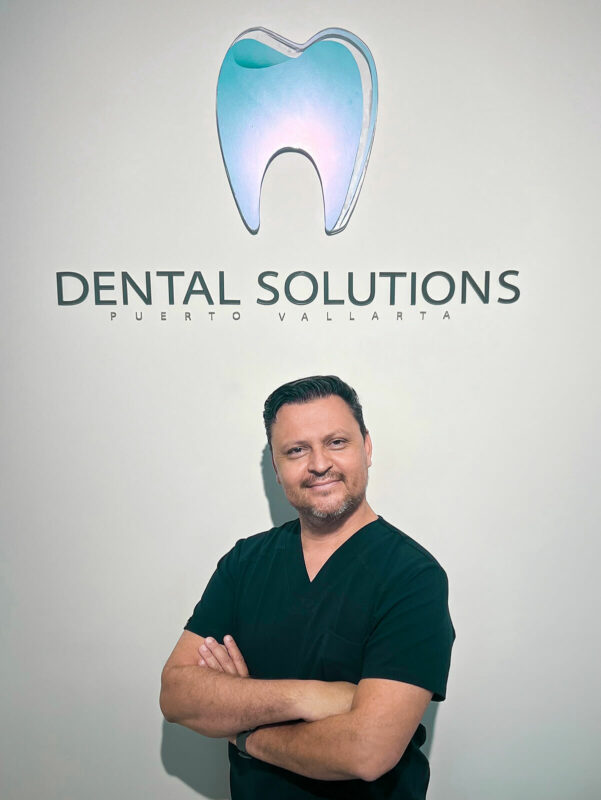 At Dental Solutions Puerto Vallarta, our professional team has Dr. Carlos Zarazúa, a maxillofacial surgery specialist with over 15 years of experience. His knowledge, skills, and expertise make him a reliable professional to successfully treat these health conditions with an approach that favors quick recovery and the best pain management possible.
If you need to visit a maxillofacial surgeon, please book an appointment with Dr. Carlos Zarazúa. He is ready to help you.