Restorative dentistry can help you improve the appearance of your smile and regain your oral health. This type of dentistry focuses on repairing damaged teeth and restoring them to their natural state.
When is restorative dentistry recommended?
Your dentist will suggest restorative dentistry procedures when teeth are missing or damaged due to decay, injury, or a combination of factors.
Depending on your case, the dental solutions may include:
Fillings
Crowns
Bridge
Dentures
The Benefits of Restorative Dentistry
Restorative dentistry can prevent further decay or infection. Besides your oral health, it can improve your appearance leading to a healthier state of mind. With your teeth looking better, you can boost your confidence and self-esteem.
The function of your teeth is the most important! Restoring your teeth gives you back the ability to chew and eat correctly, speak, and smile comfortably.
Dental Tourism: a convenient solution when you need a lot of dental work
Dental tourism is an option for patients seeking high-quality dental care and more value for their money. By choosing dental tourism, you can enjoy the benefits of caring for your mouth while exploring a new country and culture.
Choosing the Right Dental Clinic for restorative dentistry in méxico
Choose the right dental clinic to get treated out of your country. Look for a clinic with experienced and qualified dentists, state-of-the-art technology, and modern facilities.
Consider factors like location, language proficiency, and customer service. Check their reputation online!
If you're considering restorative dentistry in Puerto Vallarta, Mexico, we invite you to book an appointment at our clinic. At Dental Solutions Puerto Vallarta, we pride ourselves on being experts in traveling patients.
At our dental clinic, we offer restorative dental procedures, as well as specialized care for international patients. Don't take it from us, check our patient's reviews on Google!
Real case:
When we talk about restoring mouth functionality, we think of cases like this one from our patient who told us he couldn't eat from his left side. This made it difficult for him to chew food properly. After we placed the upper and lower bridges, he regained the ability to eat from both sides of his mouth.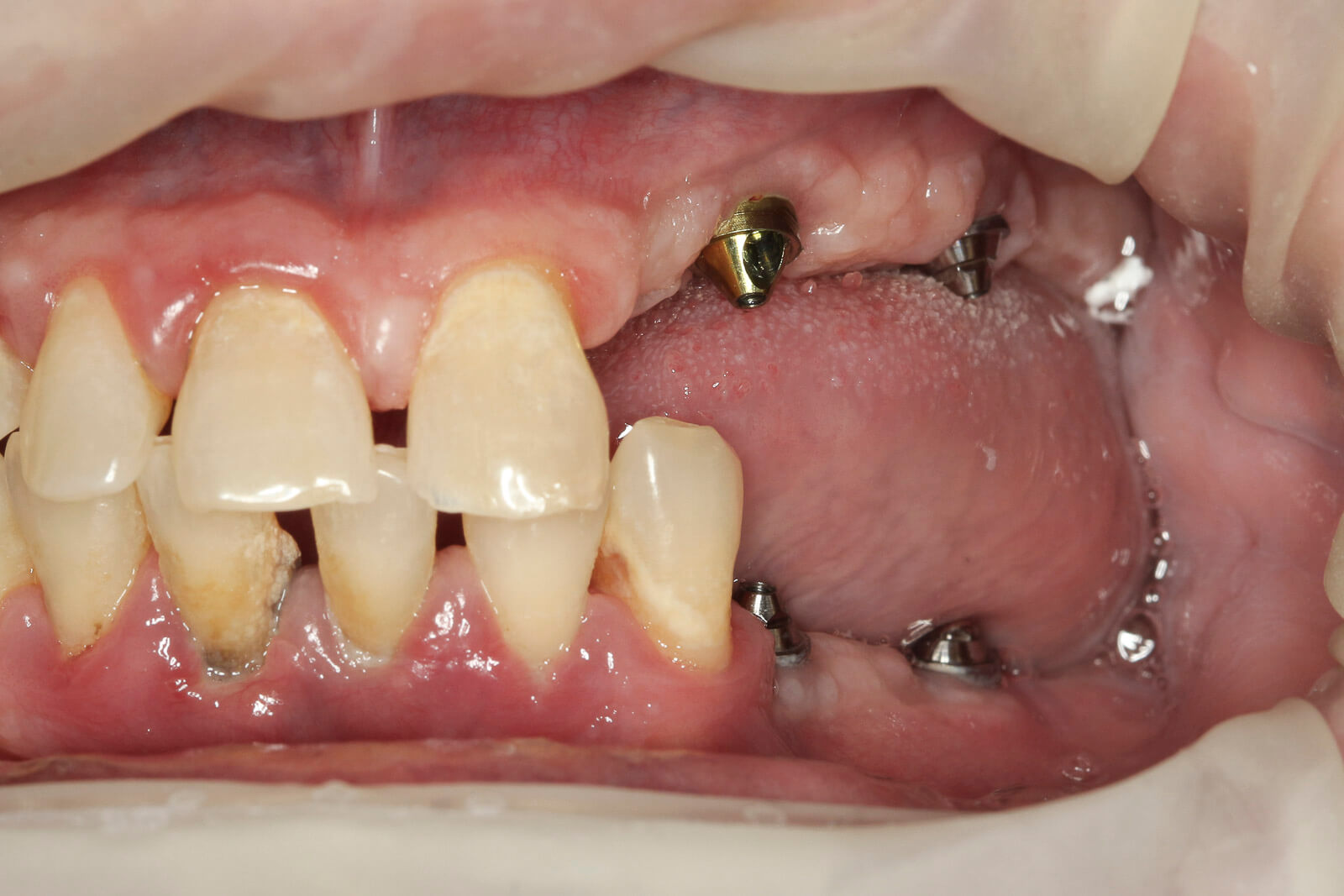 More examples of restorative dentistry in Mexico:
Severe tooth wear restorative treatment
Dental Treatment to preserve our patient's teeth
We renovated our clinic with a more spacious and tasteful design, we are experts on top-notch technology, and our team is committed to providing personalized care and creating a comfortable experience.
Contact us today to learn more!