The benefits of restorative dentistry are the improvement of functionality and teeth aesthetics.
This patient had severe teeth wear. We had the first evaluation appointment of this case in June 2021.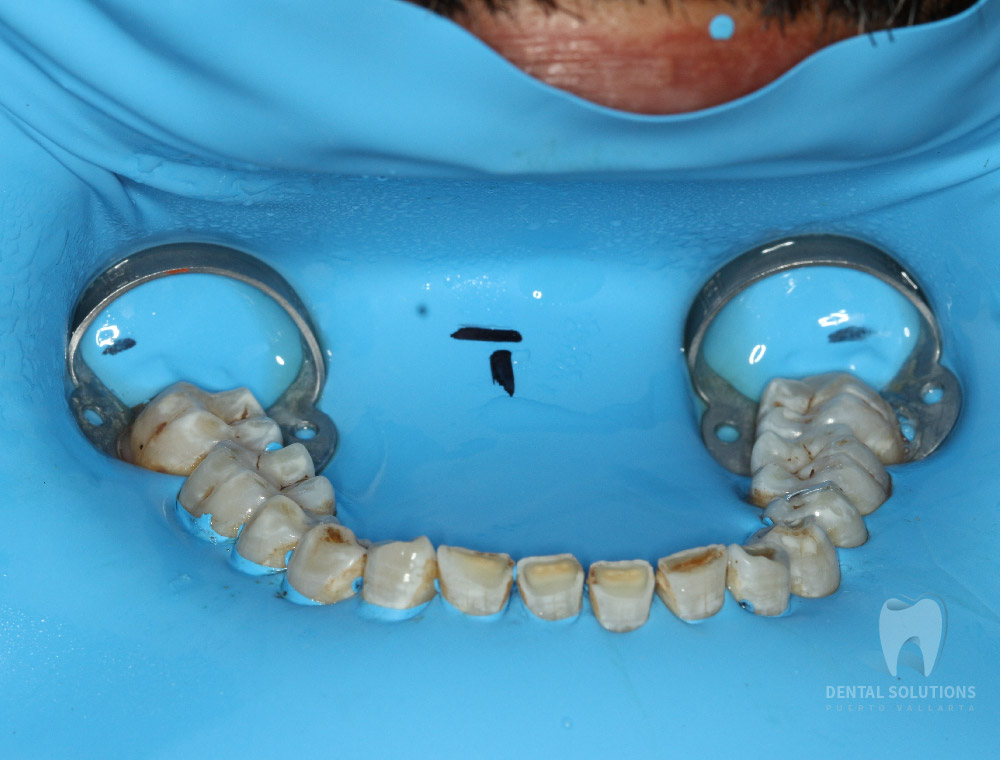 The treatment consisted of lengthening procedures to restore the original teeth' height and anatomy. This way the teeth will be the size and shape it once was. The first step to analyze the patient's healing and response to the new height is to place long-term provisional restorations.
The patient had his temporary restorations placed on August 2021.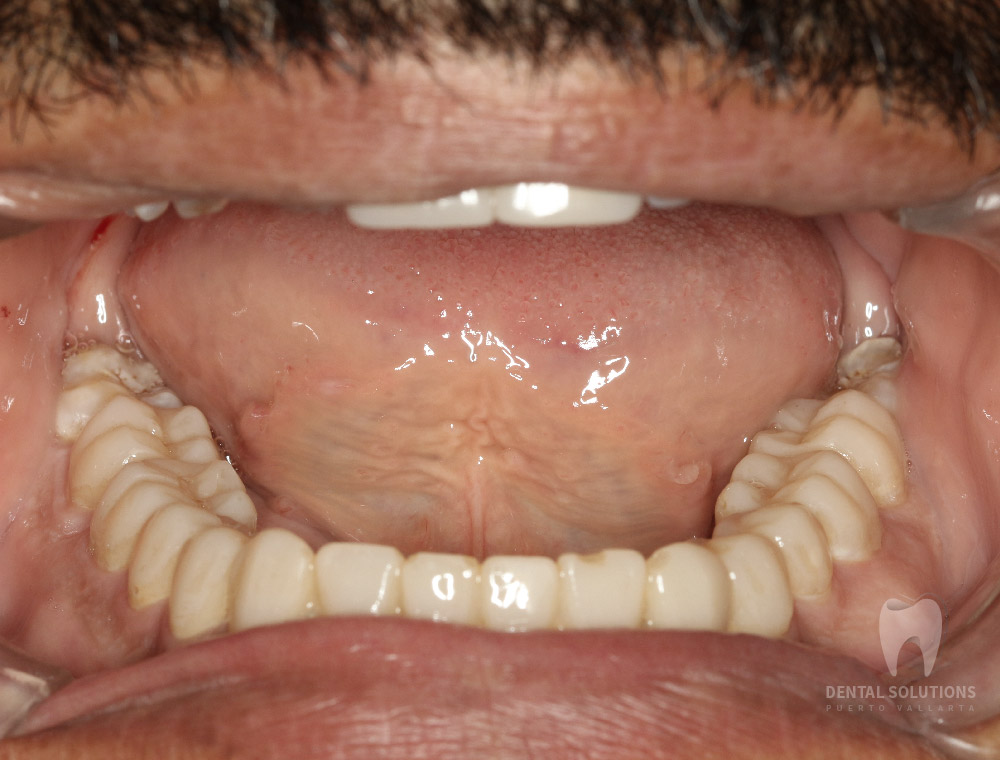 In October 2021, the patient came back for a consult. Since he showed adaptation to the new height and he felt comfortable with the new position of his jaw, we proceed to the placement of the permanent restorations. We fabricated high-quality, long-lasting dental pieces and made gum restorations that made his smile look natural, harmonious, and better functioning.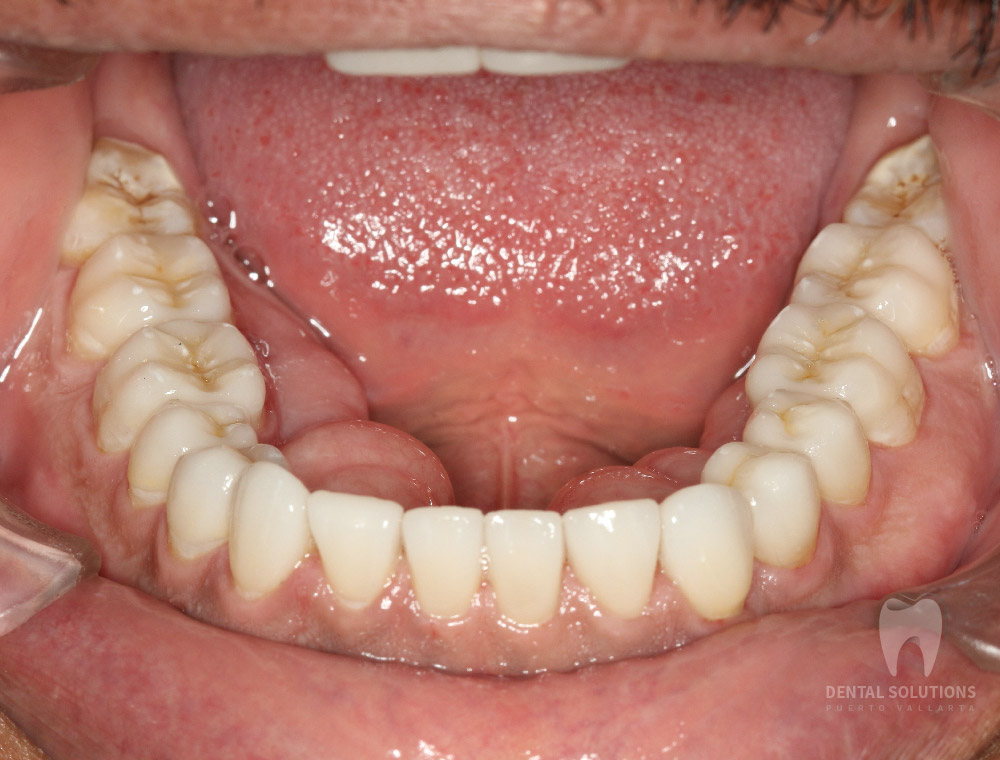 The patient's teeth needed structure so we barely reduced their surface for the procedures.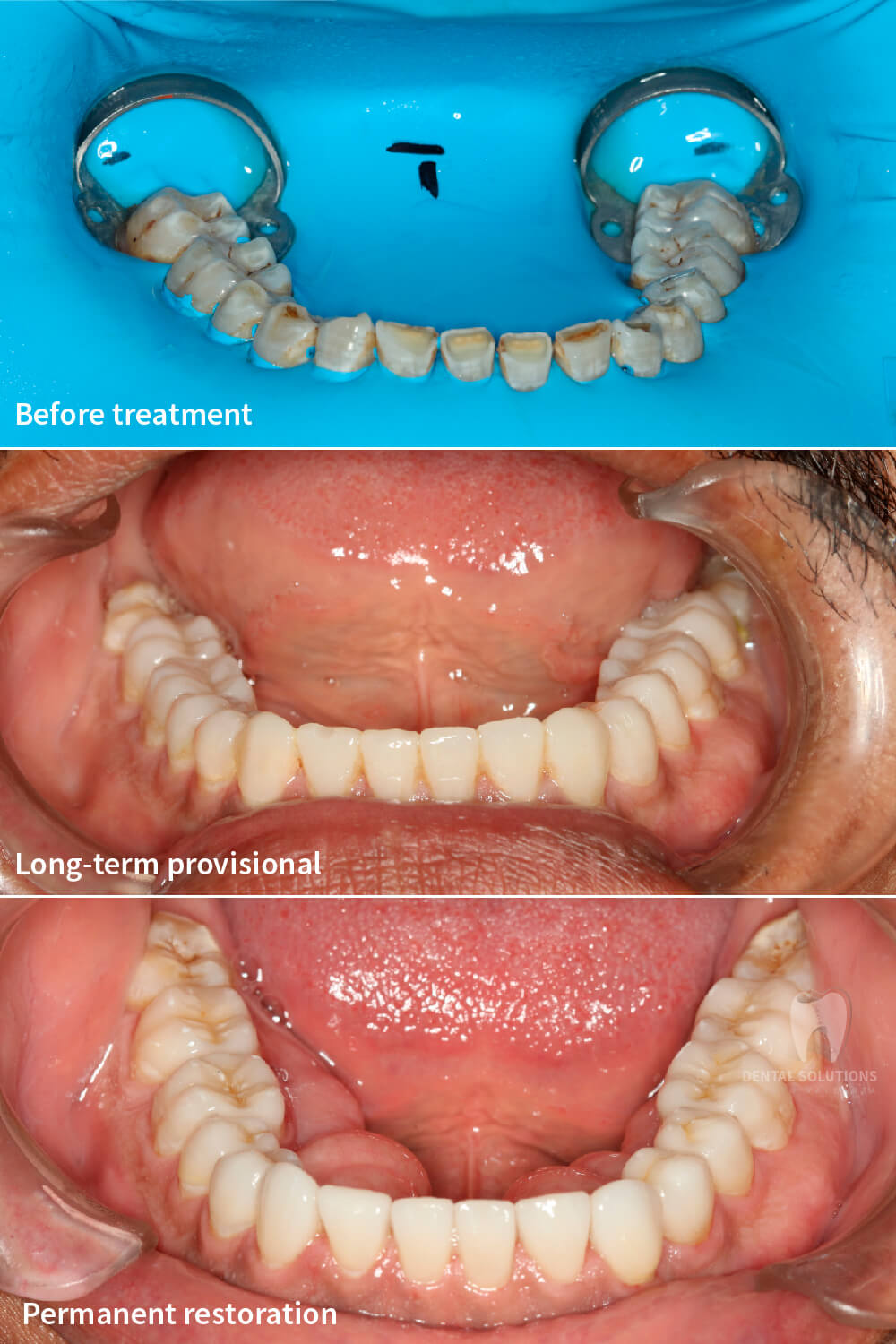 At Dental Solutions Puerto Vallarta, we perform restorative treatments using minimally invasive techniques and the latest technology.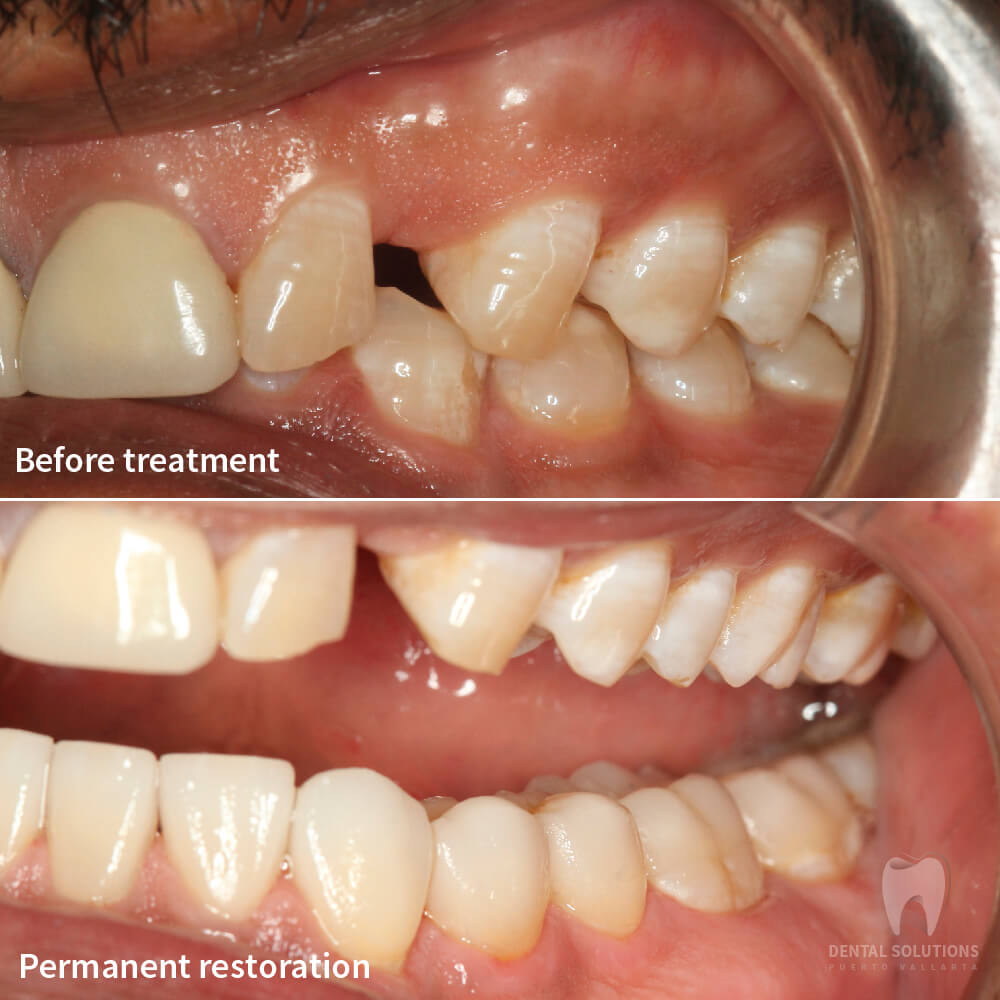 If you are in a similar situation, we have a solution for you. Contact us to start planning your oral rehabilitation.