Last update: March 1st, 2021
Due to the COVID-19 situation, at Dental Solutions Puerto Vallarta, we continue adpating our services according to our government and WHO guidelines.
Thanks for your support. Please, get in touch with us to schedule a consultation:
Monday-Friday: 10am – 7pm
Saturday: 10am – 2pm
Tel. +52 (322) 209 0956
Dentistry is essential health care because of its role in evaluating, diagnosing, preventing, or treating oral diseases, which can affect systemic health.

American Dental Association President Chad P. Gehani said.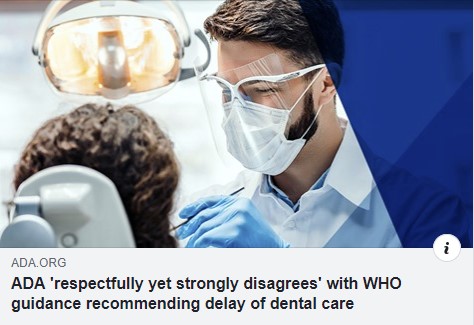 We use the appropriate PPE, health, and hygiene recommendations from the ADA to continue providing dental care during the global pandemic.