Dental veneers are a fundamental resource of cosmetic dentistry. But getting into the specifics, what are veneers? Generally speaking, it is a thin piece of porcelain that goes over the front face of the tooth to improve your smile. It is one of the most conservative treatments in Cosmetic Dentistry.
Dental services with veneers
Veneers can be part of an oral rehabilitation or a smile design. This cosmetic resource is used to close the gap between teeth, cover damaged enamel, or improve the aesthetics of cracked teeth. They also help to improve the position or correct the alignment of the smile.
How long do they last?
Some patients wonder if veneers are permanent. The duration can go from 5 to 7 and 10 to 15 years. Depending on the materials and their daily care, also it is necessary to follow up on the doctor's recommendations.
Types of Dental Veneers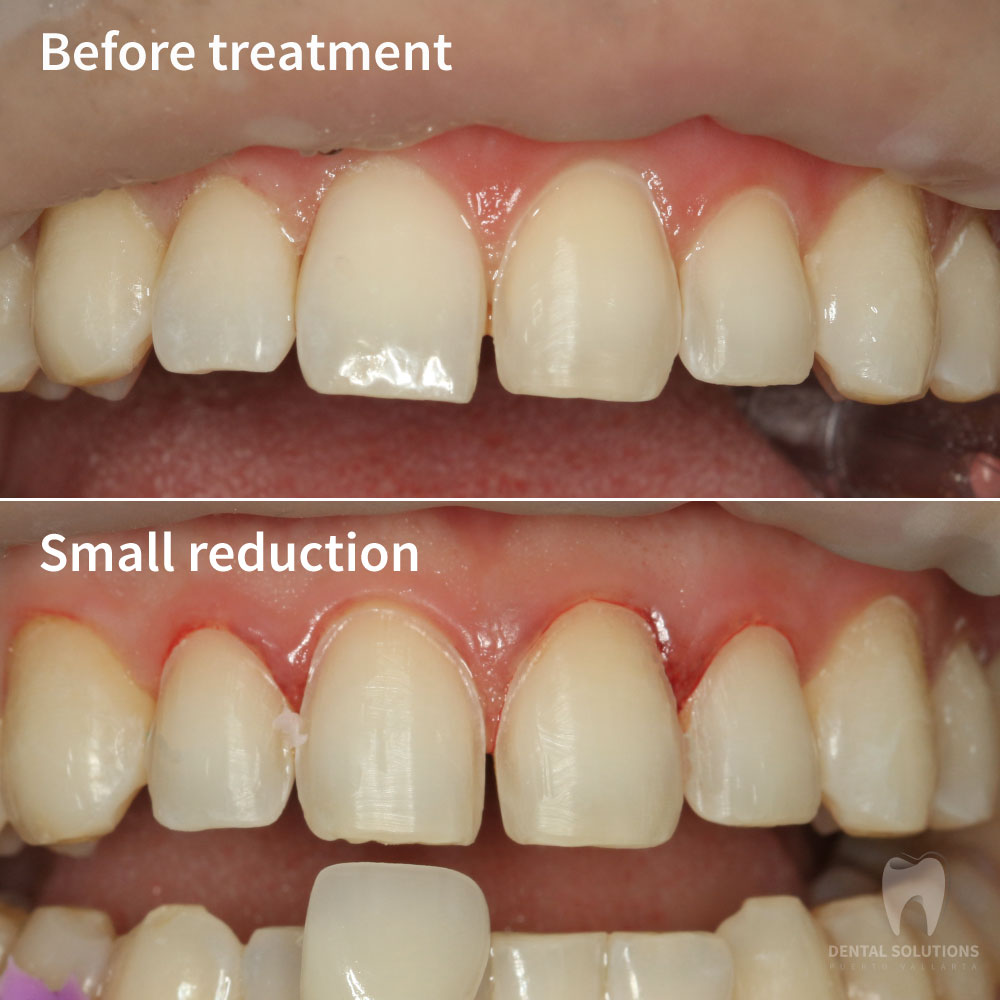 The types of dental veneers depend on their manufacture. The materials available are ceramic, composite resin, and porcelain.
In comparison with crowns, this is a conservative procedure. The tooth loses minimal enamel.
Composite veneers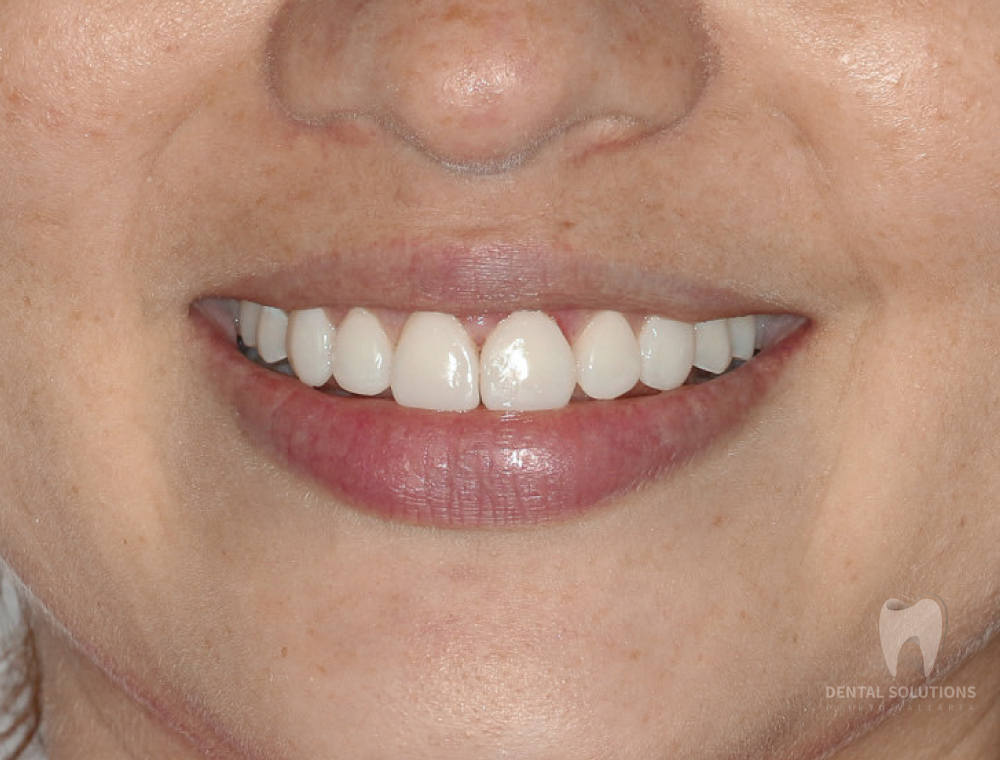 The Process: it happens in only one session. The doctor prepares the teeth with light, then puts an adhesive to glue the resin. The doctor shapes the restoration over the teeth, sculpting the desired shape. The final step is to polish.
Benefits: rapid and cost-effective. Minimally-invasive.
Porcelain veneers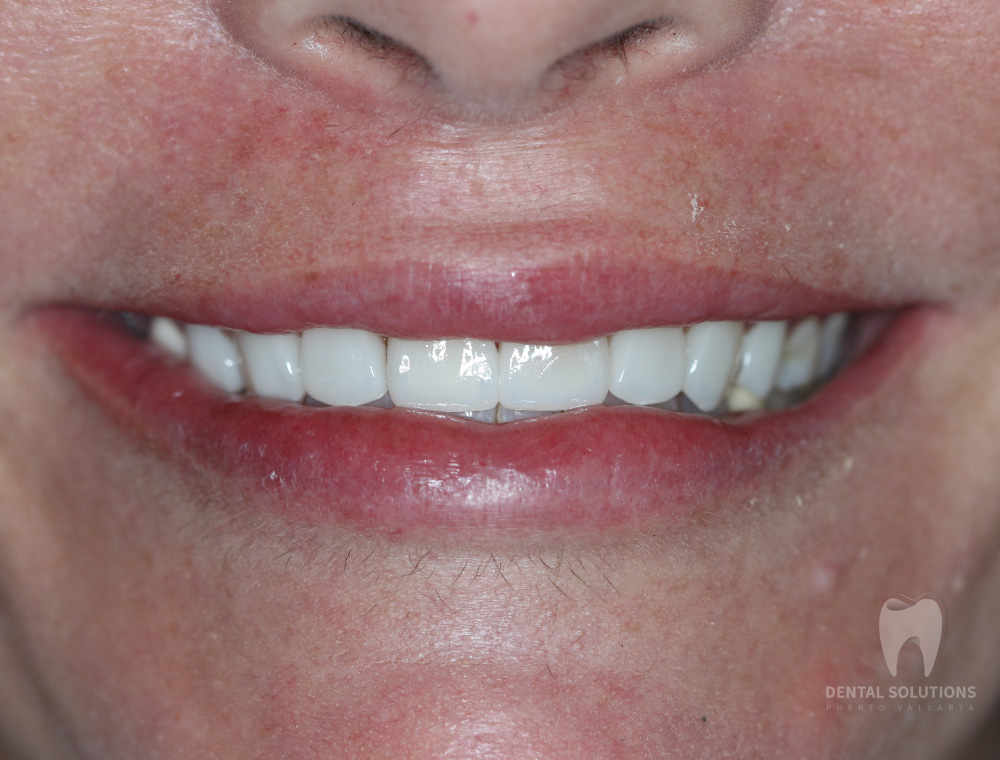 The Process: the doctor will take x-rays to see if you are a candidate. If your teeth are healthy, he makes a model of your teeth, either a mold or a digital 3D view. Then he fabricates the dental piece. On your next appointment, he places it over the teeth.
Benefits: Natural-looking, long-lasting (up to 15 years)
Cerec Veneers
Same-day fabrication is available due to the use of technology. With a computer-assisted system, the doctor designs the restoration and sends it to the milling machine. The CEREC prime mill machine can mill a ceramic block in a matter of minutes.
At Dental Solutions Puerto Vallarta, Dr. Arturo Pereyra is qualified to manufacture same-day veneers!
What about the price?
Compared to the United States, traveling to Mexico to have dental procedures may result in a better investment, especially if more dental work is required. How much do veneers cost? The price for a ceramic piece starts from $7,500 MXN.
Before and After
Here are a couple of examples of how you can remake your smile in fewer appointments than you thought! We continously publish before and after veneers results on our Instagram page.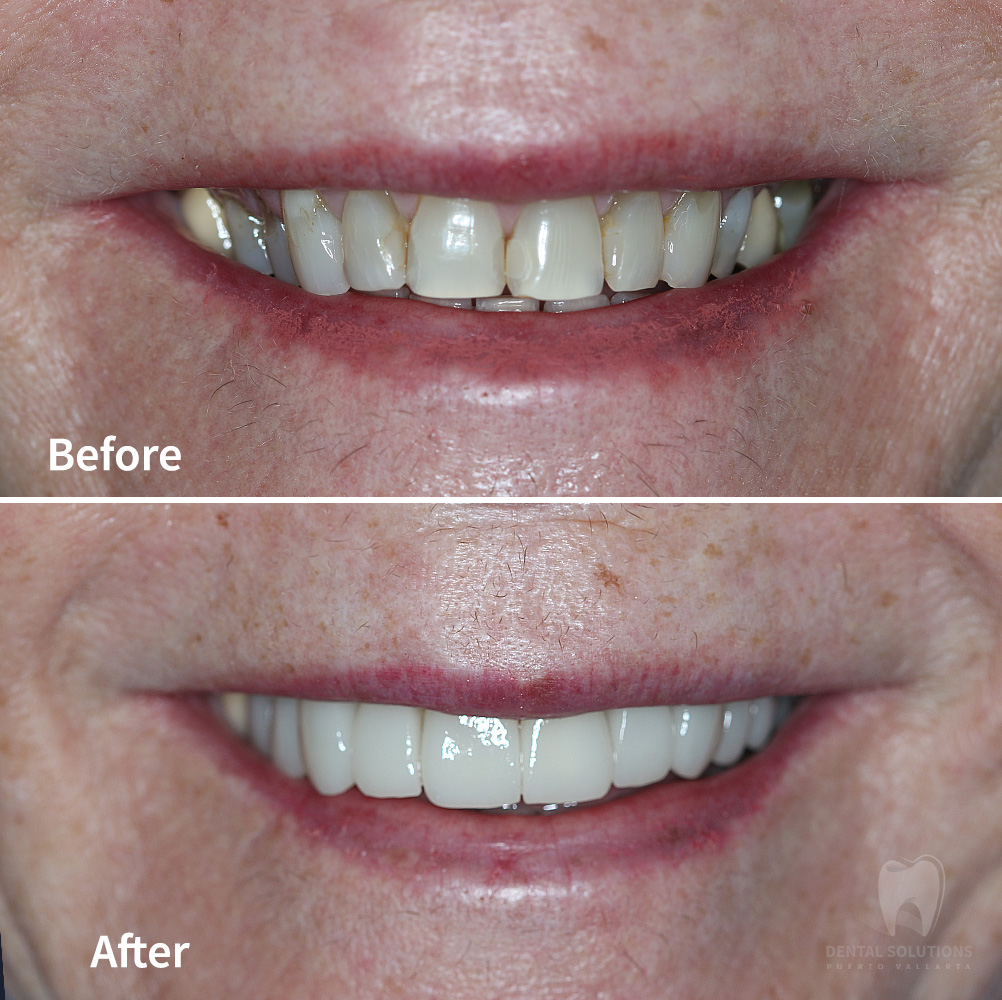 Important
Estimated cost for a porcelain veneer in our dental clinic. This initial cost does not include the pricing of the Smile Design. Cosmetic solution pricing is based on 2021 current costs and shown for example purposes. The final cost of treatment may vary from patient to patient. The prices are in Mexican pesos. For a different currency, we'll use the exchange value.
Disclaimer